PANDA ELECTRICAL SERVICE, INC

Interested in learning more about us?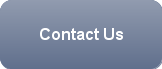 About PANDA ELECTRICAL SERVICE, INC

    Established in 1962. Panda started out as just a small electric motor shop on 299 Main Street, hence then name Panda Electrical Service. Soon after, eventually expanding to power tools sales and service, we relocated to our current location at 165 Main Street in Everett, Massachusetts. Before the big box stores and online retailers we were one of the Boston area's most popular tool supply shops, winning countless awards from some of the most popular brands for exceeding sales goals.

    We sell and repair all air and electrical tools. As well as small hydraulic equipment and pumps. Including drills, saws, sanders, grinders, nail guns, specialty tools and much much more! We are factory authorized service centers for almost every major brand of equipment. All repairs are done "in house" since 1962! Our technicians are backed with many years of experience to help you with any of your tool repair needs, as well as sales and parts.

    Feel free to contact us with any questions or concerns. We will be happy to assist you.

    Now in business for over 50 years! We would like to thank all of our loyal customers!

    Feel free to click the "contact us" button and we will get back to you as soon as possible. 

We are tool repair and supply vendors for major

companies like:

We have also been the power tool repair facility for movie set

construction in the Boston area. Movies like: "Gone Baby Gone, The Town, Grown Ups, Ted, Black Mass, Don't Look Up,

The Judge and more!"

   Support Small Businesses!

     Shop local! Buy Local!